This baby monkey does not want to leave his mother as she lies dead on the ground. These sad photographs capture the anguish of animals due to poaching. They are taken in the few moments of calm that follow the death of a mother monkey.
A mother monkey was shot by a poacher, and her calf, unaware that she was already dead, clung to her lifeless body, "clinging" to her skin, and settling down to sleep.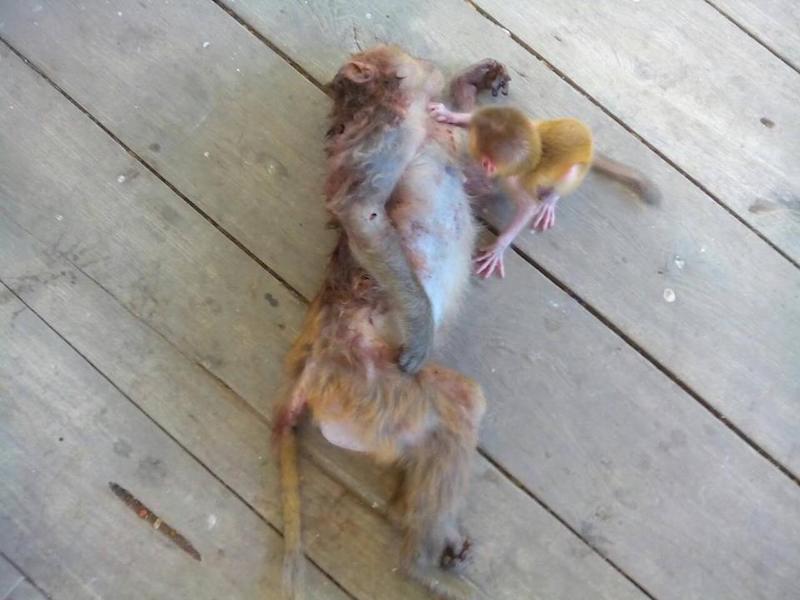 A baby monkey does not want to leave his mother killed by men
The world changed for this baby in the blink of an eye. But even in death, his mother was a source of comfort and love for him. Unfortunately, this little monkey is not the only one. Each year, tens of thousands of animals are killed by poachers for their fur, meat and other body parts.
Many of the victims are mothers, so their tiny babies can be ripped from their hands and sold into the wild and exotic animal trade.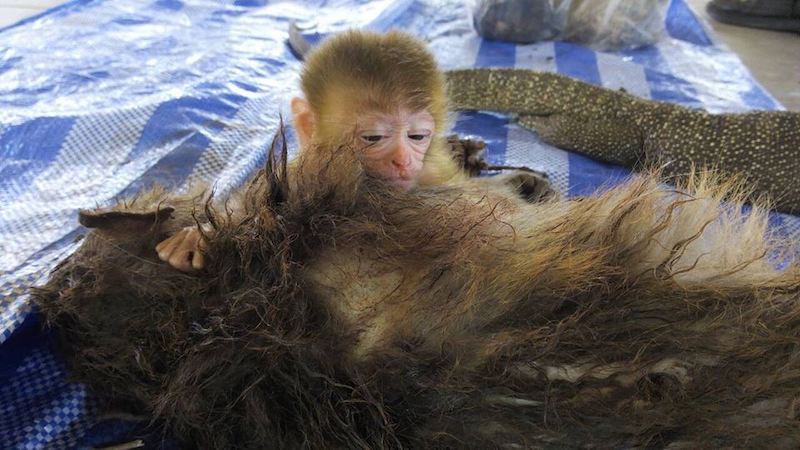 These babies are almost always destined for a sad, short life in circuses, zoos, research labs, or as exotic pets. Luckily, the poacher who orphaned this baby monkey was caught in the act by a ranger from Thailand's National Parks Department.
The killer has been arrested and this baby is being cared for at a government wildlife center. The Wildlife Friends Foundation Thailand (WFFT) also offered to provide financial support and help to complete his care.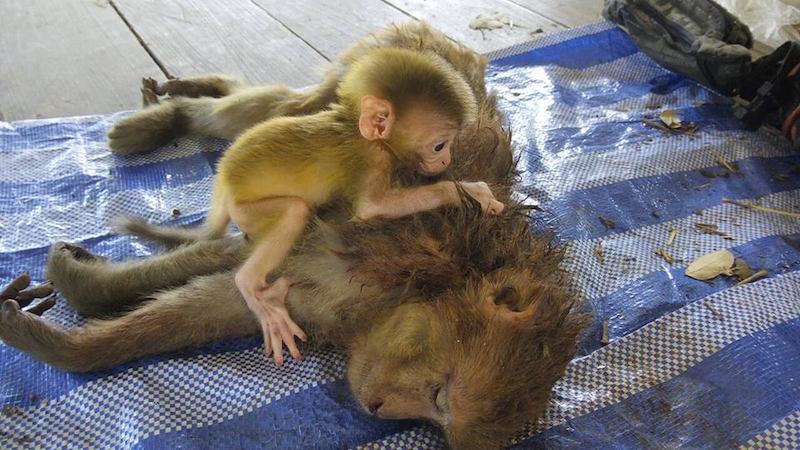 But this little monkey was still deprived of the chance to be in better hands, in the hands where he belongs, those of his mother.