Rustam Shafiev is a Russian blogger who goes by the name Kara Fight. He recently asked his followers for help in finding his cat Sphynx Bes after he jumped out of his car while visiting Pervomaisky, near Yekaterinburg.
The greatest fear of this 35 year old man is that Bes got lost in a nearby forest inhabited by grizzly bears, wolves, and other wildlife. Although he expressed concern, the fact that the six-year-old feline is tattooed over much of his body has sparked outrage from animal advocates.
Heavily tattooed cat jumps out of car to escape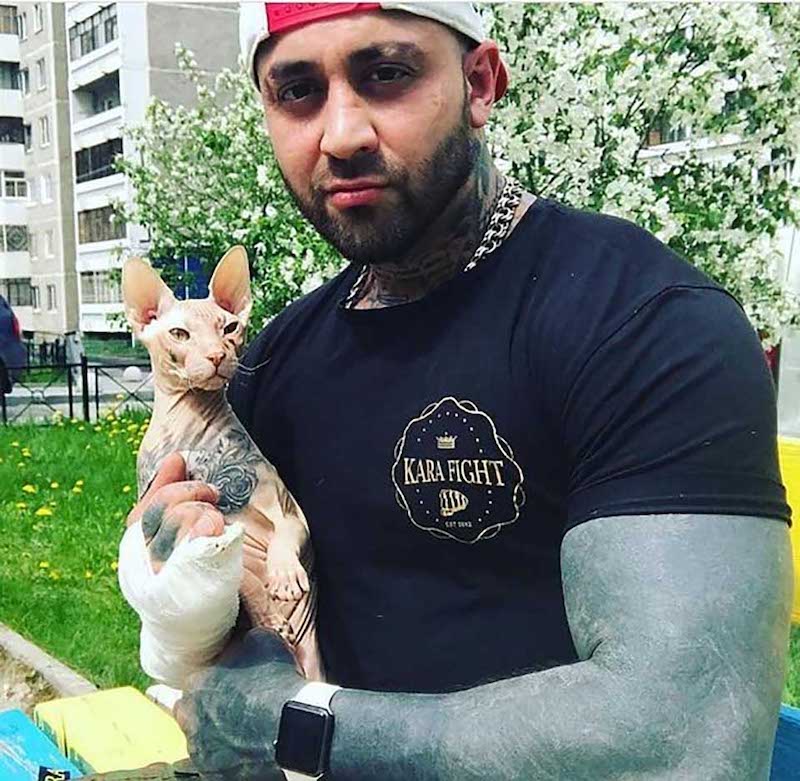 Shafiev claims he searched for Bes for five days straight and found him nowhere, the cat jumped out of the window and disappeared into the darkness.
Shafiev said:
"I looked for him everywhere, I called the cat, it was useless. »
Critics of Shafiev have mounted since it emerged some time ago that he had his pet tattooed. According to Ladbible, Elizaveta Skorynina, an animal rights activist, said:
"A person can choose to endure pain to have this 'beauty' in their life, but the animal cannot choose for itself and does not have to suffer. »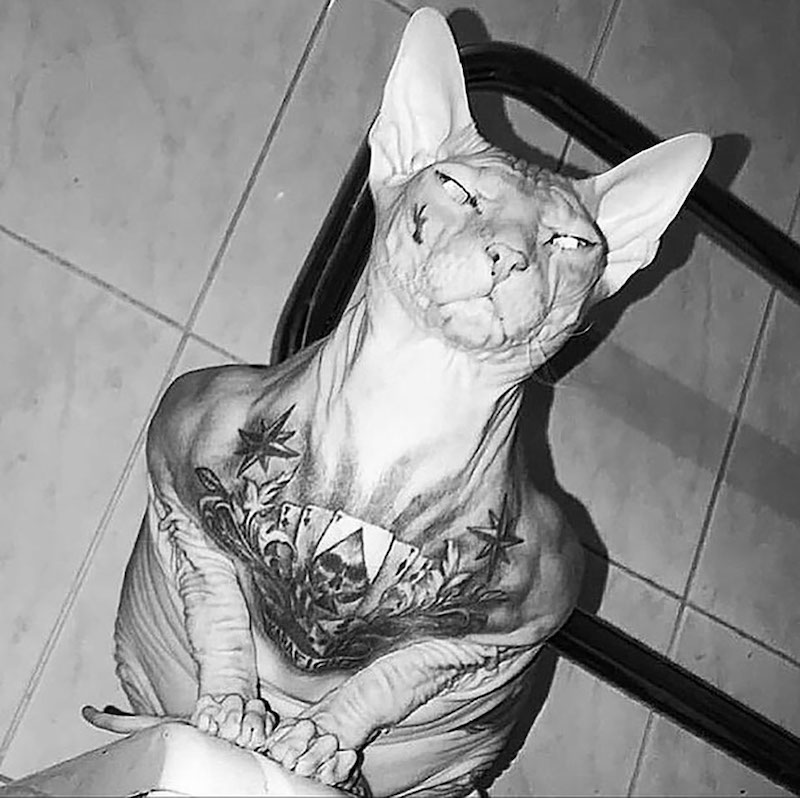 The pain that an animal feels during this procedure is unacceptable, although some people justify the use of anesthesia for this, it can have side effects on the animal, moreover, using "muscle relaxants", the animal will remain motionless, but this will not prevent its suffering.
Daria Polyanskaya, head of a cat charity, also spoke out against tattooing the cat, arguing it was unethical because the cat cannot give consent.
Polyanskaya said:
"For a cat, this procedure is painful, comparable to a burn."