This Abandoned Blind Pit Bull Dog Was Found Scared In A Park After Giving Birth. She is now living a new life. Abandoning an animal when you get tired of it is always a despicable act, but it's even worse when it comes to a sick animal.
The case of Poly, this pretty pit bull dog, is even worse. Indeed, Poly is a blind dog with heart problems. She therefore needs help and treatment on a daily basis, but it seems that it did not matter to her owners when, after giving birth, they abandoned her on the street and took her puppies with them. .
After spending a few days very scared and paralyzed on the street, Poly had a stroke of luck and was found by an animal shelter who did not hesitate for a second to save her.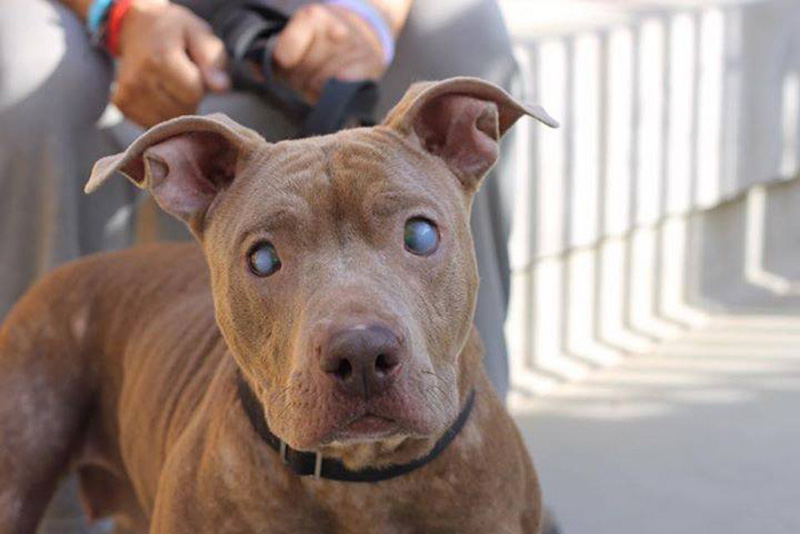 Blind Pit Bull Abandoned in Park
Unfortunately, no trace of the puppies has been found. The Animal Rescue Service in Santa Barbara, Calif., where she was found, took Poly in on a temporary basis until a family wanted to take her home for good.
Judging by the photos released by the animal charity, it looks like Poly is finally getting all the love and care she deserves and never got. Her heart problem and some of her skin problems are being treated and she is getting better and better.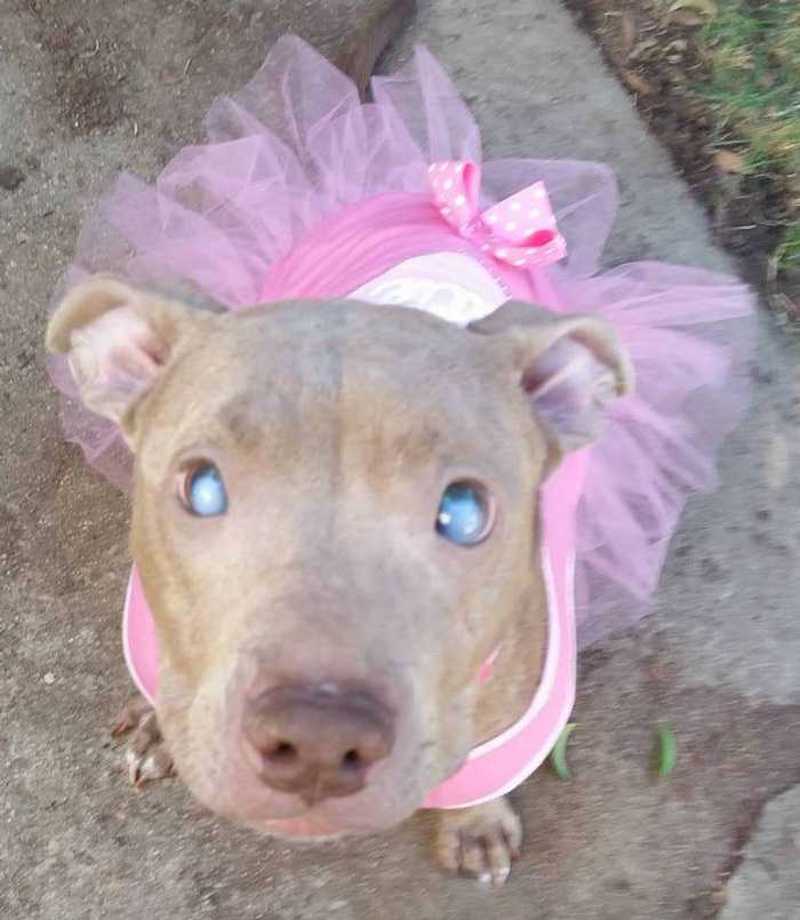 This abandoned blind dog is living a second life at the association that found her. Watch the video of what it looks like now:
This pit bull dog was able to find a little joy in life. When she was found, she was in no mood for anything, she was heartbroken and she didn't understand the situation. Fortunately, she got a second chance and now she is happy, enjoying life with her new masters.