Announced in May 2022, the Kraken's NFT marketplace finally sees the light of day in beta version.
Clearly behind rivals like Binance which launched its NFT marketplace months ago, the crypto exchange kraken also hopes to make a name for itself in this booming sector.
Kraken's NFT marketplace is only open in private beta with users who had registered on the waiting list launched last May.
Kraken indicates that its marketplace will offer dozens of NFT collections, fungible tokens evolving on blockchains Ethereum (ETH) and Solana (SOL).
In addition, the Kraken crypto trading platform specifies that users will be able to buy and sell NFTs without paying gas fees on transactions.
Charges will be leviedi NFTs are transferred on and off the Kraken platform.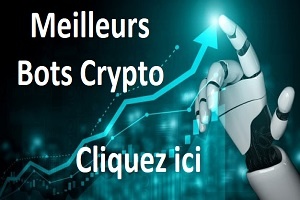 "Some of the value sold in our marketplace goes back to the original content creator. This ensures that creators are always properly compensated for their time and effort. said a Kraken spokesperson.
Another interesting aspect of the future Kraken NFT platform, users will have the ability to buy or sell NFT using fiat currencies accepted on the crypto exchange such as the dollar USD, the euro EUR, the Canadian dollar CAD, the pound sterling GBP, the Swiss franc CHF, the Australian dollar AUD or one of the 120 crypto-currencies listed on the platform of trading.
Launched in the middle of the crypto bear market, this NFT marketplace could allow Kraken to generate new revenues that would be welcome in these difficult economic times.
A promising business, more and more large companies are entering the non-fungible token sector which can pay off big.
The giant Nike has already raised $185 million through the sale of non-fungible tokens.
Apple, Warner Bros, Mars, Nike, Puma, LG, eBay, Mattel, or Starbucks have also embarked on the lucrative business of these increasingly popular non-fungible tokens with the general public.
If you want to learn more about Kraken NFT and the other crypto trading and staking services offered by Kraken: click here.
Follow Crypto Tips on Telegram, Facebook and Twitter.
READ ALSO: