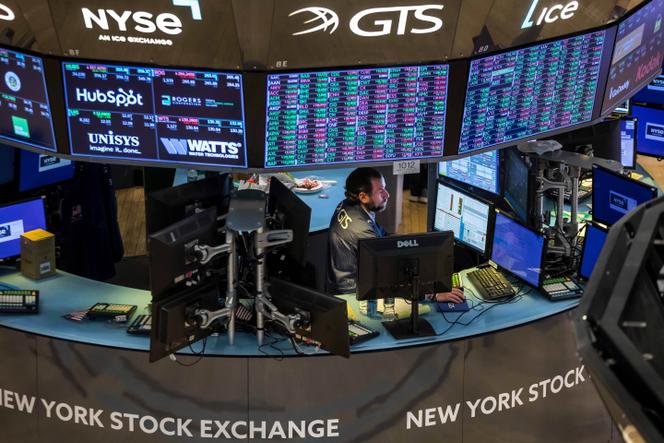 The case began with the vision, Wednesday 1er June, by Jamie Dimon, the CEO of JP Morgan, the first American bank, detecting on the horizon a " hurricane " on the global economy. "This hurricane is right there, on the road, coming towards us. We just don't know if it's a simple hurricane or Superhurricane Sandy. [qui dévasta New York en 2012]… and we better get ready. » Then came the email from Tesla boss Elon Musk, revealed by Reuters, who told his teams that he had "a really bad feeling" and plans to cut up to 10% of its workforce, in a memo titled "Global Hiring Suspension".
With the world threatened by stagflation, action by the Federal Reserve (Fed) is likely to be much tougher than expected to stem the general rise in prices, which was still 6.3% year on year in April in the United States. In June, the US central bank will stop renewing its purchases of maturing bank securities, as it has done massively for two years to support the economy.
Read the column:
Article reserved for our subscribers

"The Fed doesn't know how to pilot soft landings when it comes to fighting rising prices"
After raising rates by a quarter of a point in March and then by half a point in May, the Fed is likely to do so again at its meetings in mid-June, July and probably September, which would cause the short-term interest rate above 2.25%. "At the moment it is very difficult to see an argument for a break. We still have a lot of work to do to get inflation back to our 2% target, said Fed Vice Chair Lael Brainard. This is our number one challenge right now. We are starting from a position of strength. The economy is very dynamic. »
Unemployment at its lowest
The employment figures published on Friday June 3 will have comforted the central bankers. They are excellent. Unemployment is near an all-time low of 3.6%, the country added 390,000 jobs in May and is almost back to pre-pandemic levels. It will therefore be necessary to calm the machine. Unsurprisingly, the financial markets did not like it: ten-year rates rose sharply on Friday, dropping from 2.9% to 3%, while Wall Street fell, by 1.7% for the S&P 500 and 2.6% for the Nasdaq.
Yet, despite these turbulences, the correction is not a "hurricane". Granted, the S&P 500 index is down 13% year-to-date while the tech-heavy Nasdaq index is down 22%. But these figures are much better than the declines of 20% and 28% that were achieved at the beginning of May.
You have 60.94% of this article left to read. The following is for subscribers only.