Jackpot for Jennifer Gwynne. The ex-girlfriend of billionaire Elon Musk auctioned a collection of 18 souvenir photos which sold for a total of 165,000 dollars. The American and the boss of Tesla formed a couple for a little less than a year, between 1994 and 1995, while they were studying at the University of Pennsylvania. They broke up when Elon Musk graduated and moved to California to start a PhD at Stanford, according to Fox 29. "He wasn't good on the phone. He was not good at long-distance relationships," she told the TV station, adding that the split was on good terms.
On the pictures, which were auctioned Thursday, September 15, 2022 by the auction house RR Auction, we can see memories of the economics student who was having a good time with his friends and Jennifer Gwynne. Among the items sold was a 14-karat gold necklace adorned with a small green emerald, which sold for $51,008. A birthday card signed by Musk to Gwynne, in which he called her "Boo-Boo," sold for $16,643. Jennifer Gwynne confided that she sold these objects to finance the university studies of her stepson.
What's next after this ad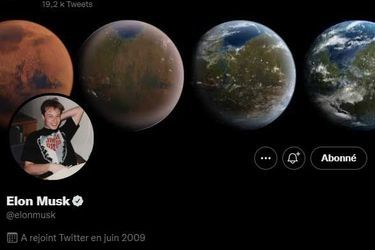 "Elon Musk is one of the most successful entrepreneurs of the 21st century," said Bobby Livingston, director of the Boston-based auction house. There is very little material related to Musk that has been sold at auction, and we will no doubt see more of it soon with the success of this auction." The SpaceX boss hasn't publicly commented on the auction, but he did give the sale a nod. On Twitter, he replaced his avatar with one of the photos sold.