The Olympics are the biggest sporting event in the world where the best athletes from different parts of the world show off their skills to win a precious medal, but in the recent games in Tokyo, Tom Daley, gold medalist in synchronized diving, was caught knitting a little sweater, showing his other passion.
Tom showed the crowd that his skills are not only in the water, but that he is also a good designer. One of the cameras caught the young Briton in the stands as he knitted a small dog sweater in the middle of an event.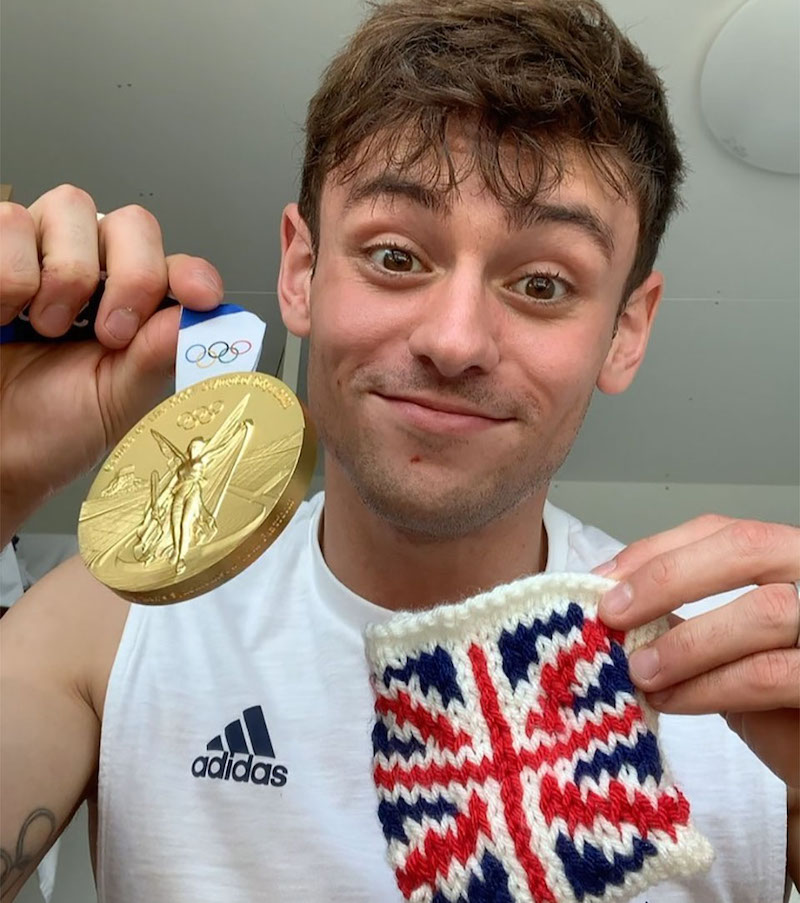 It was the women's three-metre springboard final, but the youngster was apparently determined to complete his purple design.
Olympic medalist caught crocheting
In the photo captured by the cameras, Tom can be seen relaxing while quietly knitting in the spectator stands, busy with his hobby.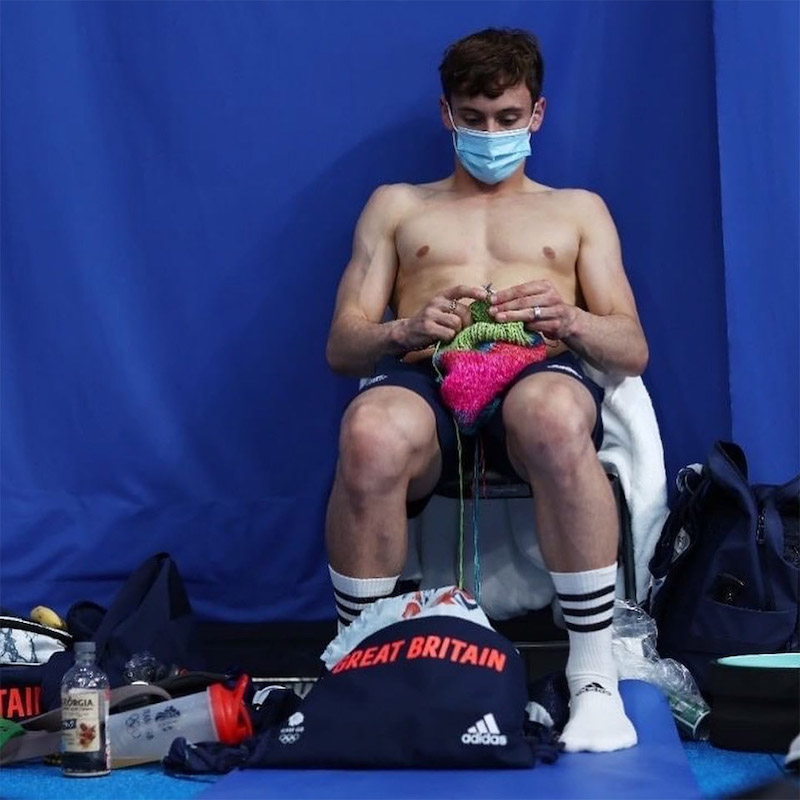 The curious image was shared on the internet and people quickly wanted to know what it was or who was getting so much attention. The young man found out what had happened, and the next day he told what he was doing and that it was for a small dog.
Tom said on Instagram:
"I made my friends jumpers for dogs! Yesterday I was doing another one in the pool hahaha".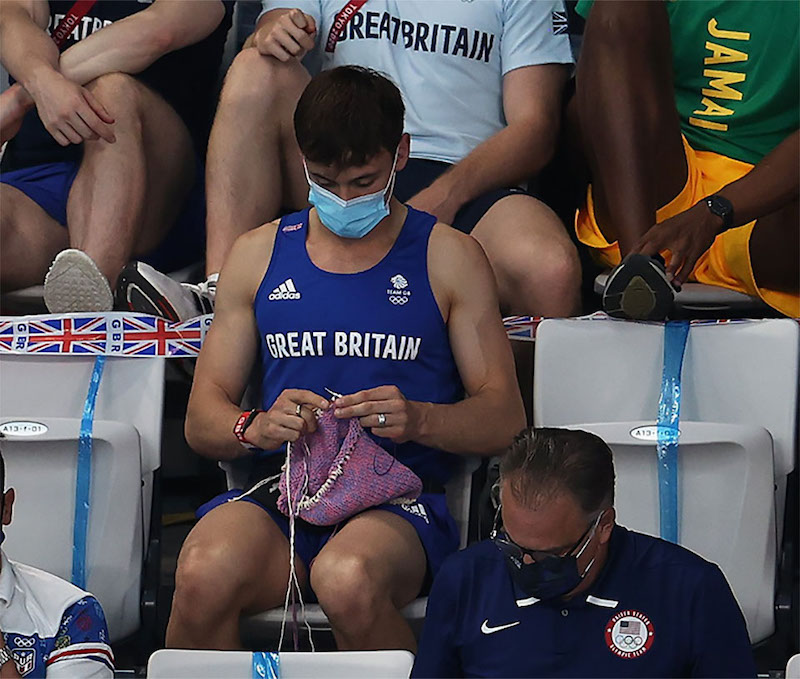 According to the medalist, he started knitting and crocheting different creations since last year.
Tom wrote:
"The one thing that kept me sane through this whole process was my love of knitting and crocheting and all things sewing. »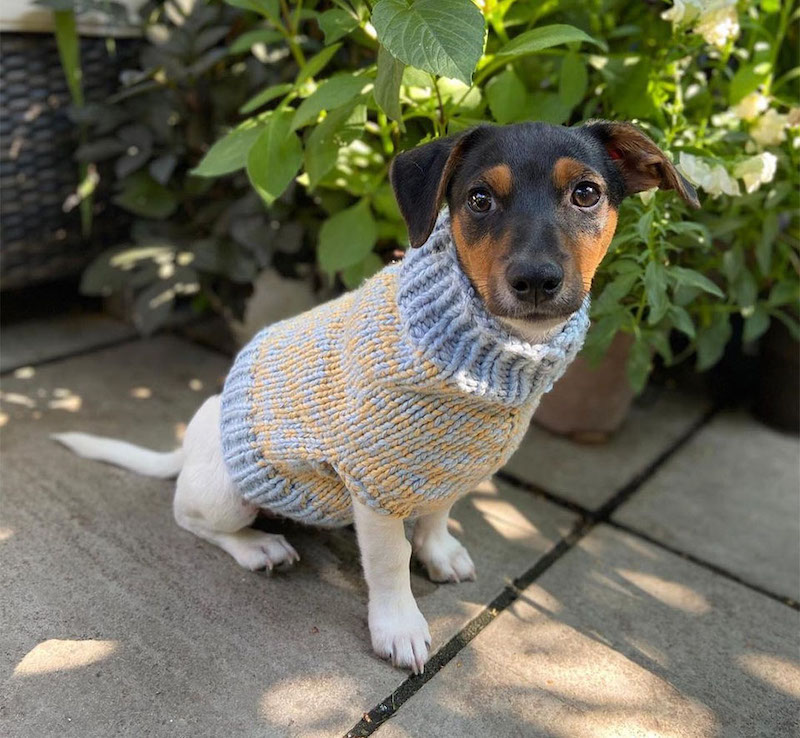 He managed to perfect his technique and was able to create beautiful clothes, toys and outfits for his close friends' dogs, leaving everyone delighted. The young man has different models on his Instagram page which he decided to share so that his followers can see his talent as a knitter.
Seeing the success he was having with his beautiful clothes, he decided to continue knitting. Just as he prepared for his first Olympic medal, he seems to be training to deliver the best canine clothes.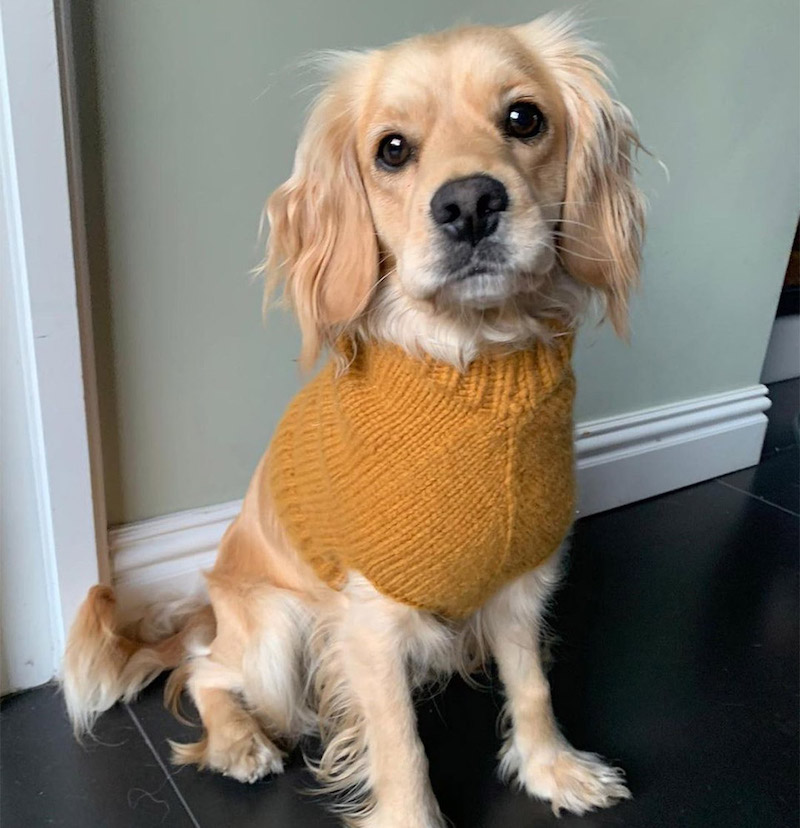 Both tasks require a lot of love, dedication and effort, but the young Brit has certainly reaped the rewards.