Waiting for Nice, Bamba Dieng was finally rejected during the medical visit. While the Gym, which still has the opportunity to recover the Senegalese striker as a joker, wants to lower the price of his transfer, the president of Olympique de Marseille, Pablo Longoria, gave his version on this file.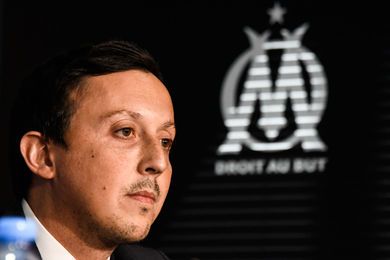 Longoria mentioned the Dieng case.
Bamba Dieng (22) did not find a buyer. Pushed out by his leaders, the Senegalese striker was forced to stay at Olympique de Marseille. Announced close to Lorient and Leeds, the Lion de la Tranga finally opted for Nice. But passing his medical examination, the African champion did not give satisfaction.
Nice wants a discount
In recent hours, the two clubs have been trying to find a solution. On the one hand, the Gym says it is ready to recover the player as a medical joker, on condition of making savings on the initial price, namely 12 million euros, excluding bonuses. On the other side, the vice-champion of France, who does not wish to sell off his striker after having found an interesting financial agreement. Present at a press conference, the president of the Olympian team, Pablo Longoria, gave his version of this incredible soap opera.
Longoria does not want to give in
These are different medical visions. Nice considers one thing, we consider something else. In training, he tried to do a backheel and he injured his tendon. It's the only injury. In all medical tests, our doctors have deemed him fit for high competition. Doctors in Senegal also considered him fit. But there are different medical views on the player. I don't know what happened yesterday supported the phocen leader in front of the journalists.
What anger Longoria? Not at all. No. But there was an agreement, the player wanted to go. We reached an agreement, but after the agreement was not acted insisted the former sports director of Juventus, who did not give up on the transfer of the player form Diambars. Afterwards, there are open markets and he can be recruited as a joker added the Spaniard, who also denied a dismissal of the main interested party on his orders.
Dieng was not discarded by Longoria
The only decision we made together (with Tudor, editor's note) was no longer a single player in his last year of contract. We have never taken the decision to dismiss a player. He is a good player, he is African champion. But there are changes and it is up to the coach to make the technical choices during each match, each training session. If it wasn't like this, it wouldn't work , finished Longoria. In other words, Dieng has every interest in seeing OM and Nice reach an agreement.
What do you think of Longoria's explanations for Dieng? Do not hesitate to react and discuss in the section add a comment …
.