What is social trading, or social trading in French? What are its advantages and disadvantages? How is it different from copy trading? Discover in this article everything you need to know before immersing yourself in this new common universe!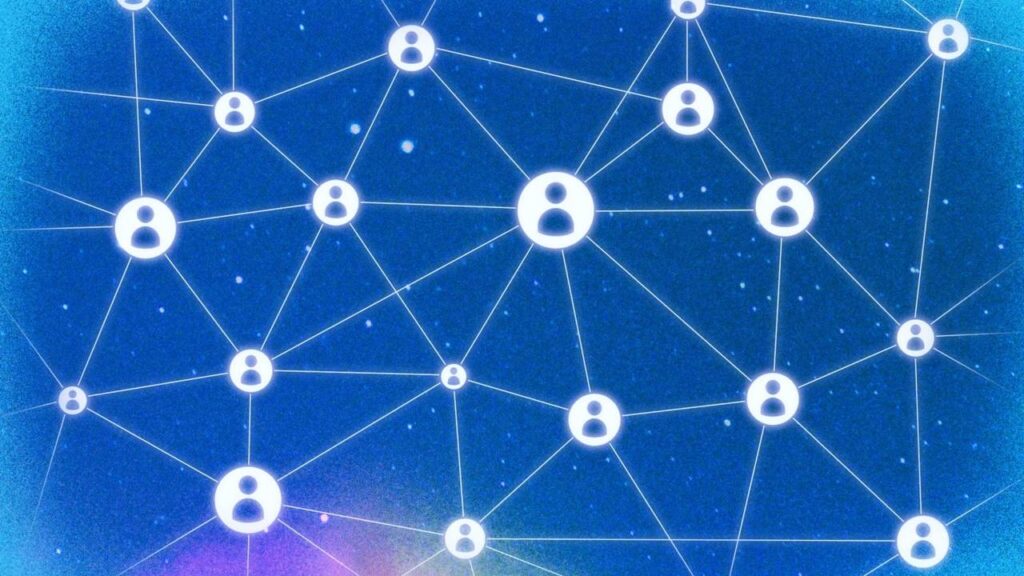 1. What is social trading?
Social trading is a type of trading by which the user executes trades based on information and recommendations collected from other traders through specialized communities, discussion forums, etc. In this way, the trader develops his trading strategies. Here, the trader trades on his own, i.e. he makes his own decisions, rather than simply copying the trades made by others. In other words, it cooperates closely with other traders to assess the market independently, unlike copy trading.
2. What is the difference between social trading and copy trading?
In the context of social trading, the user himself makes the decisions relating to the transactions. This is not the case with copy trading. What the trader does in copy trading is basically connecting their account to another trader's (master account) and automatically copying their trades. In other words, social trading is independent trading, in which the trader thinks and makes decisions for himself.
3. What are the benefits of social trading and copy trading?
Social trading has obvious advantages:

the opportunity to get information and recommendations from other traders, learn from their ideas and grow as a trader;
social trading is the ability to decide for yourself, to control transactions and to close them in due time; it is also a good opportunity to control one's own commercial results;
the trader can save his time by performing independent market research and analysis and developing his own trading systems.
Advantages of copy trading:

the ability to simply connect your account to a master account and earn money by copying profitable trades made by another trader; in other words, by doing copy trading, you have the possibility of having a totally passive income;
it's very convenient for beginners: they don't have to spend their time developing their strategies, testing, controlling their emotions, etc.;
the ability to check other traders' stats before making decisions by joining a master trader;
the possibility to compare the statistics of different traders and choose the most suitable one to connect your account to theirs;
an option to check your trading results and to disconnect your account from the master account when the latter is not performing well.
4. What are the risks of social trading and copy trading?
Apart from the benefits, social trading is also associated with risks.
The risks of social trading:

traders who share their trading ideas and strategies can also make mistakes and their trading is not ideal; following their decisions can lead to losses as well as profits;
there can be a lot of traders on social trading platforms. Each of them may have different perceptions of the situation and, therefore, different points of view; in such circumstances, users may face difficulties when deciding who is right and who is wrong, and developing their own strategies;
by using social trading platforms, the user may become lazy and lose motivation to grow. He may refuse to think for himself and take responsibility for his own actions; by trading with the help of social trading platforms, the user may lose his analytical skills rather than developing them.

The risks of copy trading:

Signal transmitters do not always offer profitable and winning signals; it may happen that the main account loses money instead of gaining it. As a result, the user who has connected his account to another account also loses money and earns nothing;
relying on signal transmitters can also hinder the user's development as a trading professional.
5. Where can I do social trading?
Users have access to a wide selection of trading platforms including Binance, Bitfinex, Bitmex, Bittrex and many more. One of the most prominent and easy-to-use platforms for clients is Bitget, the fastest growing crypto derivatives trading platform in the world. Bitget offers its users interesting products like Grid Trading and One-Click Copy Trade. The first is a channel edge trading tool when prices move in a sideways direction. This is a handy tool for automatic trading. The second is a copy trading solution when the user connects his account to the master trading account (the one that issues signals) and earns money on profitable trades made on it.
6. What should I pay attention to when it comes to social trading?
When a user starts in social trading, he must take into account certain factors that will affect his trading results and ultimately the financial result. Without a doubt, the most important decision to make when trading on social trading platforms is choosing traders to follow and listening to their decisions. A successful and trustworthy trader is one who:
shows relatively stable and fruitful profits in the long term;
trade on a stable system with well-defined rules for setting stop-loss and take-profit levels;
actively discusses their strategies and trades with other traders; he does not ignore requests from his peers and is always ready to share his own ideas and answer any questions he receives. Such a trader tends to want to maintain his own good reputation on a platform or forum. It is not meant to provide false information.
The Bitget platform provides all the necessary information about traders, and any investor can easily find out the trading history and overall profitability of traders.
7. Why is social trading so important to the industry?
Social trading is a great tool for attracting new participants to the industry, increasing total trading volume, and growing the industry in general. Social trading is a way to get the general public interested in crypto trading and markets. As for master traders, they can get paid for spreading their signals, while their followers can profit and grow.
Social trading is a great way for beginners to learn about the cryptocurrency industry, improve their skills, and transition into independent trading. Moreover, it is very important that social trading attracts new investments in the industry and boosts the crypto market.
Receive a digest of news in the world of cryptocurrencies by subscribing to our new service of newsletter daily and weekly so you don't miss any of the essential Cointribune!
The Cointribune editorial team unites its voices to express itself on topics specific to cryptocurrencies, investment, the metaverse and NFTs, while striving to best answer your questions.