A batch of jam, from a major brand, sold throughout France since August 18, 2022, is the subject of a recall. Find out which one and here's what you need to know if you have one in your home.
After ham, dry sausages, rusks, chicken wings or even tapenade, it is the turn of a star aperitif food to be the subject of a product recall. A batch of Carrefour brand jam, sold throughout France could contain metallic foreign bodies! Due to the risk of injury / adverse effects following the ingestion of this product, as a precaution it is recommended that people who hold products belonging to the batch (s) described above not to consume them.details Recall Conso.
Latest news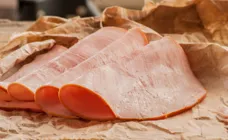 Which products are affected?
The recall concerns the batch of apricot jam 370 g of the brand Crossroads. Products are sold in the whole of France. Rappel Conso, the government site which lists all the recalls of finished products intended for consumers, specifies that the end date of the recall procedure is set at September 30, 2022.
The batch concerned:
What if you have it at home?
If you have one of these products in your possession, the Rappel Conso site requests that you no longer consume it, destroy the product, bring it back to the point of sale and contact consumer service.
For any additional information, you can contact Carrefour consumer service by dialing N° Cristal 08 05 90 00 23 – non-surcharged call from Monday to Saturday from 9am to 7pm.
Want to know more about the health risks of food recalls, refer to our guide to food recalls.
Read also :