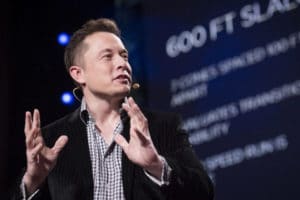 Elon Musk will indeed buy Twitter for the sum of 44 billion dollars. But while the two parties have officially begun negotiations, a significant hurdle arises in the transaction: the Biden administration would like to review the takeover process. This could lead to a national security review that would delay Elon Musk's acquisition of Twitter.
After waging a long legal battle, Twitter and Elon Musk have finally decided to conclude the takeover of the platform by the billionaire as soon as possible. It must be said that the trial which was to begin on October 17 would have had a strong impact on the activities of both parties: Elon Musk for his reliability in the takeover and Twitter for his security breaches.
The takeover should be finalized before the deadline of October 28, the date set by the US government, according to information from Bloomberg. The outlet says, quoting a person familiar with the matter, that bankers and lawyers for both parties are preparing the final documents needed for the takeover process. In addition, the negotiations between the social network and the billionaire would have become again "cordial".
Biden administration could delay takeover
But with Twitter and Elon Musk now focused on closing the takeover, one last major milestone looms on the horizon for the Tesla boss. Indeed, several officials in the government of Joe Biden, the President of the United States, want to scrutinize the transaction more closely and possibly submit it to a national security review.
According to Bloomberg, the fact that Elon Musk partnered with a group of foreign investors – including Al-Walid bin Talal, a Saudi businessman, and the sovereign wealth fund of Qatar – to organize the takeover of Twitter would worry the government united states. This is why the United States Foreign Investment Committee could be commissioned by the Biden administration to closely monitor the operations of Elon Musk.
This information had an immediate impact on Twitter's share price, which fell 10% on Friday, October 21, to reach a value of 49 dollars. As a reminder, Elon Musk has set his buyback price at $54.20 per share.