In order to allow all Internet users to display a blue badge for 8 dollars per month, the company had added a new distinctive sign for truly certified accounts.
It costs eight dollars a month, but isn't worth much anymore. On November 9, the traditional blue badge for authentication of an account was briefly replaced by a new gray badge accompanied by the mention "Official", accompanying certain sensitive accounts, in order to avoid any identity theft. The latter was lodged under the user's name, but also on each Tweet. An initiative that ultimately did not convince Elon Musk, the company's new owner, who announced that they deleted it.
Ephemeral gray badge
According to the explanations of a Twitter executive, this new gray badge was intended to appear on all tweets from government accounts, companies, but also from the media and public figures, provided that the social network was able to formally identify the account authentication.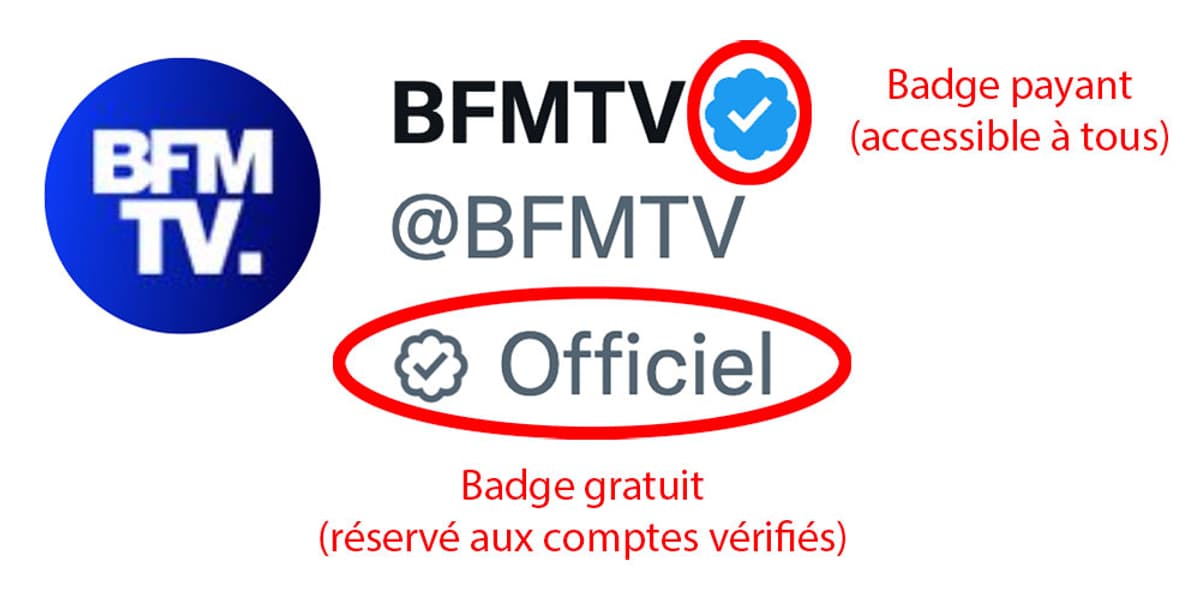 In fact, it came above all to compensate for the evolution of the blue badge, which until now occupied this function of authentication of an account, but which is now offered to any user paying 8 dollars per month.
Although the object of the blue badge was originally intended to protect the accounts concerned, it has become coveted by many Internet users, associating it with a distinctive and rewarding element. To replenish the coffers of Twitter, its new owner Elon Musk has therefore decided to let any user display it for remuneration, but without identity verification.
This change of mind about the fate of the second badge is all the more surprising given that Elon Musk himself mentioned a second badge to ensure the authenticity of Twitter accounts. Now removed, the gray badge leaves a social network with no way for internet users to tell genuine accounts from fake ones.
"Note that Twitter will do a lot of stupid things in the next few months. We'll keep what works and change what doesn't" added Elon Musk this November 9.