On August 31, the cryptocurrency exchange platform Bybit announced an exclusive partnership with Circle, the company issuing stablecoins USD Coin (USDC) and EURO Coin (EUROC). The purpose of the exchange is to support the growth of USDC internationally.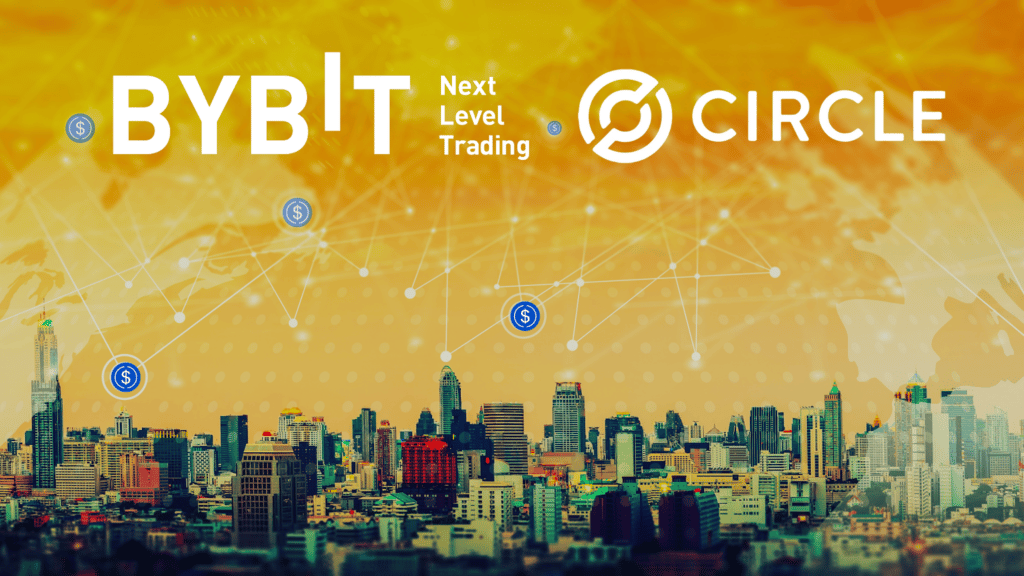 A few days later, Binance communicated its decision to no longer support the same token. As a reminder, USDC is the second largest stablecoin in terms of capitalization. Information that can lead to question Binance's approach. That said, each company, depending on its objectives, has the right to freely choose the levers it will use to effectively develop its economic activity. But in this case, it is quite legitimate to wonder why these two major players in the crypto industry have decided to take two opposite directions regarding this stablecoin.
Bybit and Binance, two diametrically opposed USDC strategies
Earlier this month, Binance made the unilateral decision to convert all of its users' USDC to BUSD, its own stablecoin. Additionally, the exchange announced the removal of all spot trading pairs involving USDC. To justify this measure, the exchange referred to the desire " improve liquidity and capital efficiency for users ". The main objective behind this move is to consolidate volumes around the BUSD stablecoin. This ensures a level of confidence for all investors as well as a strategic positioning alongside the unbeatable USDT.
For its part, Bybit has taken a different approach. After analyzing the ins and outs of the stablecoin market, USDC is becoming more and more essential and a long-term part of the cryptocurrency market. There is no doubt that the creators Circle and JP Morgan bring a lot of confidence to all investors. The more institutions place their trust in a token, the more it reverberates with individuals. And it is in this sense that the platform recently launched a multitude of very attractive products on the USDC. An initiative that is directly in line with the partnership with Circle.
Some details about the partnership between Bybit and Circle
Bybit has partnered with Circle to provide individuals and institutions with easy access to tokens issued by Circle, starting with USDC. Through this partnership, the exchange hopes to become a go-to platform for those wishing to trade USD Coin in the long term.
Indeed, Bybit is very keen on contributing to the expansion of USDC. This is why the exchange intends to unify all trading-related products this stablecoin, namely spot contracts, perpetual contracts and options. It should also be noted that this move follows the launch by Bybit of USDC options. At the time, these were the very first margined options contracts involving a stablecoin.
"We built through the bear market and found USDC to be a great fit for our trades. After the success of our USDC options, it was timely to further develop our working relationship with Circle, which has a reputation for being open and honest in its services and for developing cutting-edge financial technology. We look forward to bringing more USDC pairs and spot products to our retail and institutional clients. said Ben Zhou, co-founder and CEO of Bybit, at the partnership launch event held in Vicinity London.
The collaboration with Circle sees Bybit integrating support for an array of trading pairs around USDC. Additionally, the Singapore-based platform will need to support the development and promotion of other potential initiatives. But more broadly, this partnership aims to boost the adoption of cryptocurrencies around the world.
Keep using your USDCs with Bybit
As a continuation of this cooperation, Bybit has expanded its range of USDC products. In total, the exchange has around thirty pairs in spot, 12 in perpetual. Also, it added new options as originally planned. Thus, at present, the products available on the platform are as follows:
Spot contracts: ADA/USDC, APE/USDC, APEX/USDC, AVAX/USDC, BIT/USDC, BTC/USDC, CHZ/USDC, DOGE/USDC, DOT/USDC, EOS/USDC, ETH/USDC, FIL/USDC , GMT/USDC, ICP/USDC, LDO/USDC, LINK/USDC, LTC/USDC, LUNC/USDC, MANA/USDC, MATIC/USDC, OKSE/USDC, OP/USDC, SAND/USDC, SHIB/USDC, SLG /USDC, SOL/USDC, TRX/USDC, XLM/USDC, XRP/USDC
Perpetual contracts: BTC-PERP, ETH-PERP, SOL-PERP, GMT-PERP, ADA-PERP, AVAX-PERP, XRP-PERP, ETC-PERP, MATIC-PERP, OP-PERP, SAND-PERP, APE-PERP
Options: BTC-Options, ETH-Options, SOL-Options) the exchange has committed to making Ether and Solana options available soon.
In addition, the platform now has an instant auto-conversion feature. It allows you to change from the American dollar to USDC (or any other stablecoin published by Circle), and vice versa.
Bybit is a cryptocurrency exchange platform with great potential. In this sense, the exchange tries to stand out in the market by offering an ever wider and more varied offer. In addition, the company is very attentive to the needs of its customers. Moreover, the signature with Circle is part of a desire to meet the demand expressed by investors. That said, it's also an opportunity for the platform to contribute to something bigger: the democratization of digital assets. In this logic, the platform has integrated several new products around the USDC, from spot contracts to options through perpetual contracts. So, if you want to keep your USDC, and you don't necessarily want to turn them into BUSD, on Bybit you can stake them for an APY of 4.5%. It should be noted, however, that overall, the platform offers exclusive offers on the majority of cryptocurrencies on the market.
Receive a digest of news in the world of cryptocurrencies by subscribing to our new service of newsletter daily and weekly so you don't miss any of the essential Cointribune!
The Cointribune editorial team unites its voices to express themselves on topics specific to cryptocurrencies, investment, the metaverse and NFTs, while striving to best answer your questions.